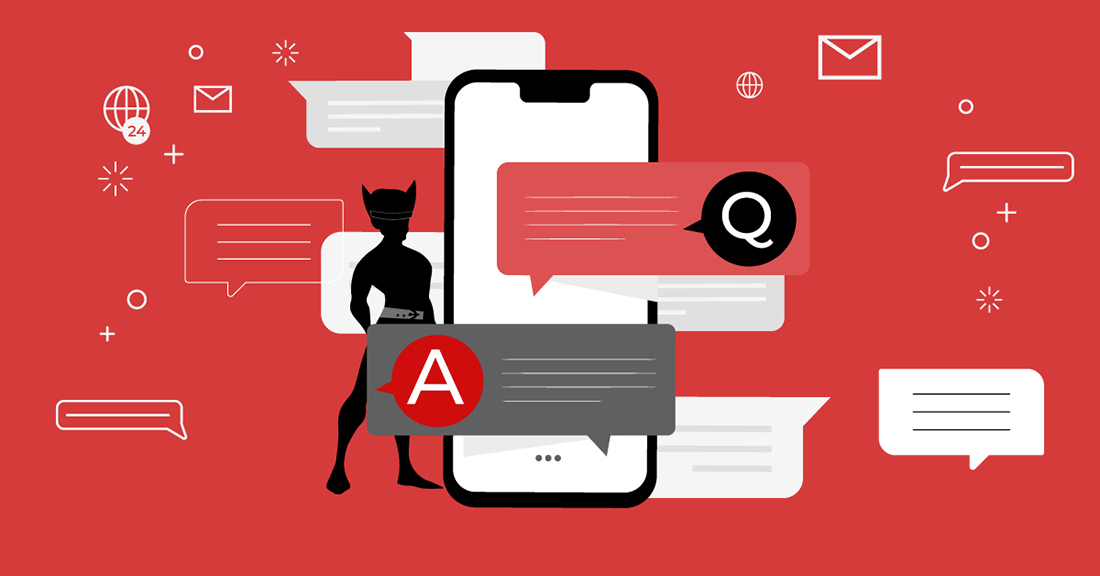 How To Do Better Email Marketing In 2020: Your Questions Answered
If you're hot on your email marketing then you'll already know that no matter how many tweets or memes you put out there, good email marketing will outperform them all. So it makes sense that doing better email marketing leads to more sales and a much better ROI.
We've been collecting the hottest email marketing questions from the listeners of our podcast, The Email Marketing Show, and we've answered them in a roundup right here.
What's the best way of dealing with the email marketing for products and services that have a shorter shelf-life, the things that people want NOW and maybe aren't as interested in building a long-term relationship?
Rob: I think the first thing to think about is the transference of skills. So you provide a solution for a problem that a customer is having right now, it's now your job to use email marketing to show them that they need to use that skill in other areas of their life, and therefore they should continue to hang around and listen to you.
Kennedy: For me, the answer is a very different part of the puzzle. We've got locked into the idea that email marketing is about the nurturing of a long-term relationship, and it is about that to some degree, but not all of it needs to be. A huge part of email marketing is about the pre-sales process and how you get somebody from being interested in you, to becoming a customer. That could be someone who has opted-in from your blog or someone you've sent a quote to, you can now use email marketing to warm them up!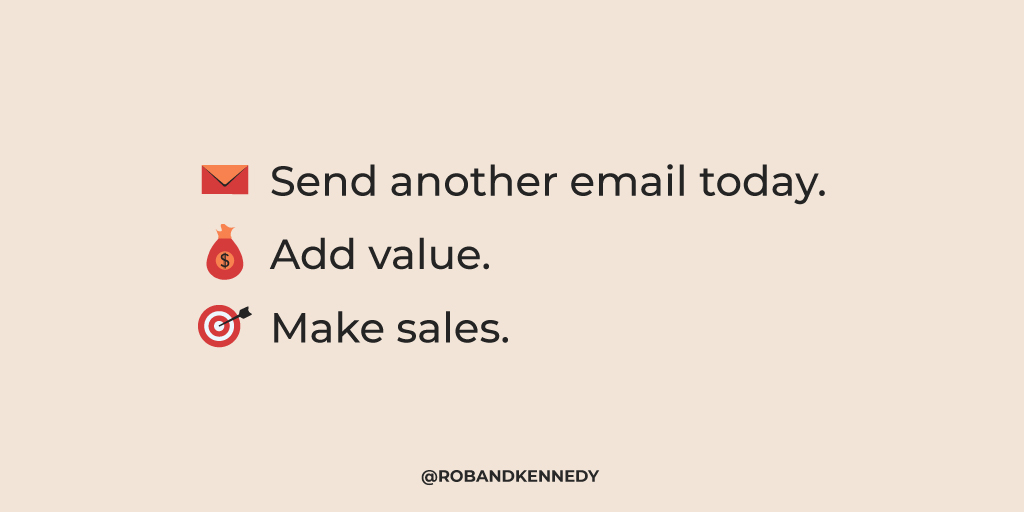 I would love to know what you think is the best way to keep your audience interested in your email newsletters, so that they keep opening them time and time again?

Hollie, Hollie Ellis Design
Rob: I think the first thing to bear in mind is that your subscribers are subscribing to you today and that very quickly they will start to forget who you are and why they subscribed in the first place. So, the first thing that you need to do in order to start handling that is to create some sort of engagement and interaction with them quickly. Try to get them to reply to an email early on by asking them a relevant question, from a technical point this will help you get better delivery, and psychologically it's creating a good connection.
Kennedy: At the end of every email or broadcast, open a loop with the reader. What we tend to do at the end of every email that we send is completely end the thought in their head, instead what we want to do is end the email content with something that will open a loop and raise questions in their head. Once they become curious, they are more likely to keep opening your emails to find out if you answer those questions.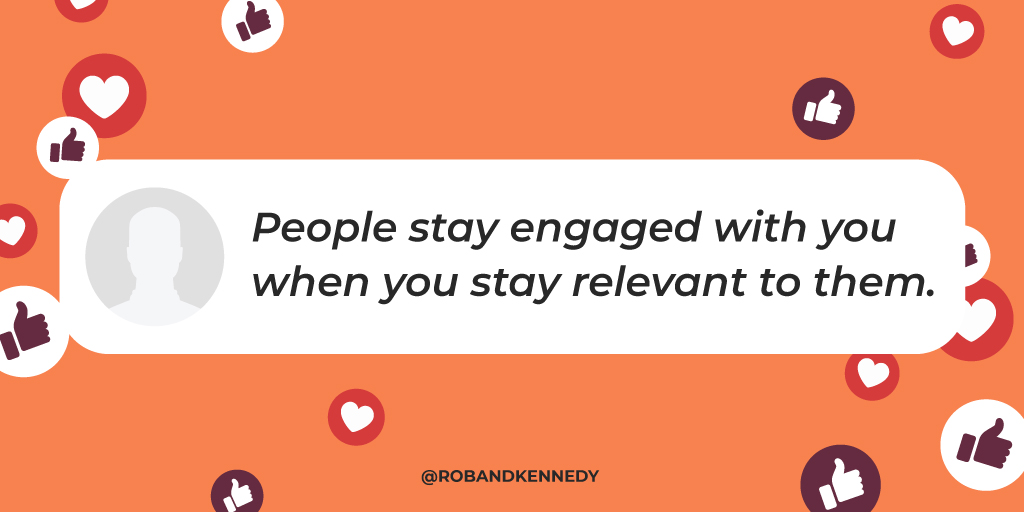 What is the best type of email follow up sequence to use for new subscribers?

Kim Doyal, kimdoyal.com
Kennedy: I think it's become a bit of a trend that when people opt-in for a low value or low price point offer, they go through a series of upsells, an ascension ladder of products and services that increase in price and value. I prefer to break the mold and actually focus on building a relationship and proving value first by forcing consumption. This sequence encourages people to consume the product that they've already downloaded or purchased, it's a nice surprise when someone expects to be sold at and instead, you're building trust and value with them.
Rob: Do something that allows you to find out more about what that new subscriber wants and needs. Rather than immediately selling them the next thing that you think they want, actually find out what they need and want and promote that instead. It just makes sense, right?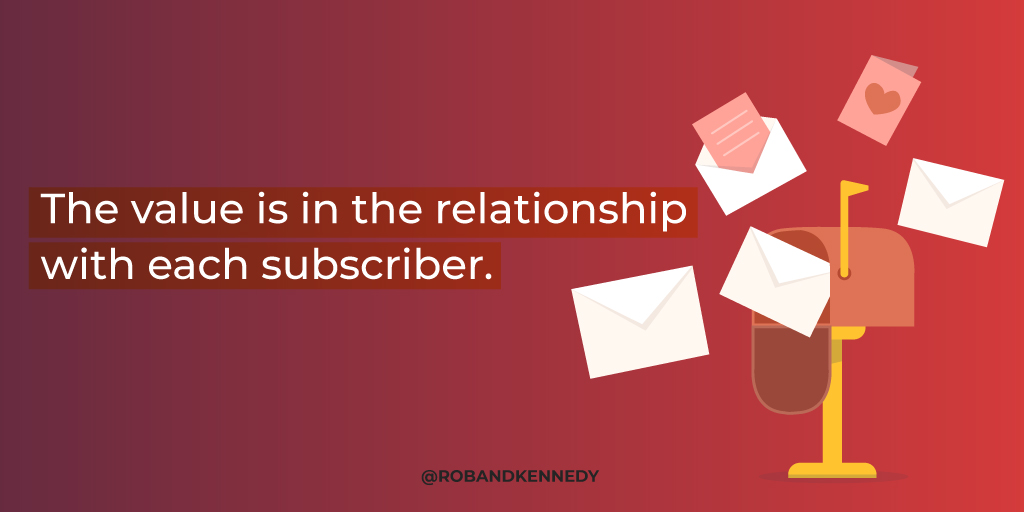 What's the best way to re-engage inactive subscribers and get them reading your email content again?

Neil Whitfield – Small Business Big Ideas
Kennedy: The first thing to do when you're setting up your email campaigns is to put a re-engagement sequence in place. The idea is that after a certain number of disengagement points (days not opening emails or clicking links) then you put them straight into your re-engagement campaign. The only point of this campaign is to re-engage people so during this time they shouldn't be receiving any other emails from you.
Rob: One of our favourite things to add to the re-engagement campaign is a survey. A quick simple survey asking them what their biggest challenge is and how you can help them. Then you can use that feedback to tag and segment people so that you can treat them differently when they do re-engage. If you just continue emailing them in the same way you did previously, they'll simply disengage again!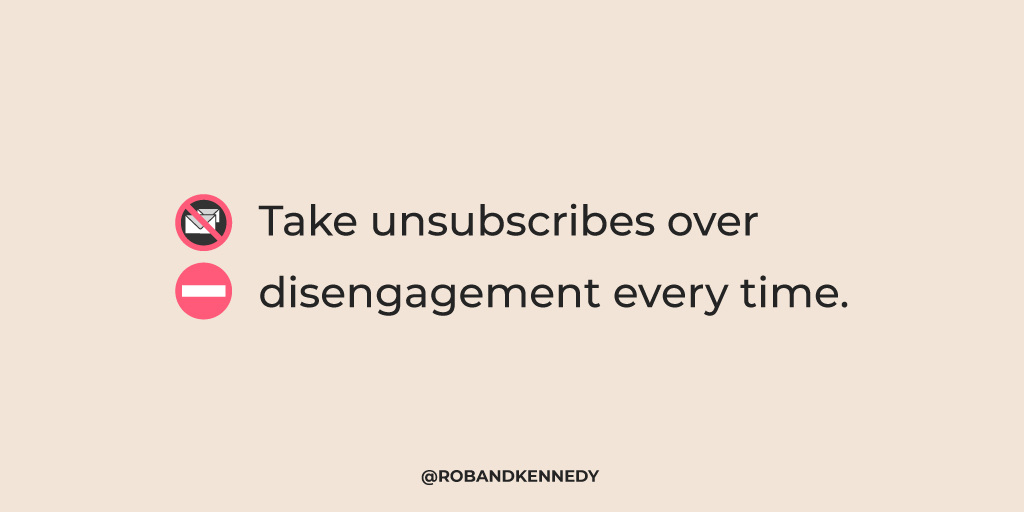 A lot of people subscribe to lists using their Gmail email address, how do you stop your broadcast emails from going into their Gmail 'promotions' tab?

Paul Healey – Group Coaching Academy
Rob: It's all about education. As marketers, we have very much moved away from the idea of getting somebody on your list and then just sell them as much stuff as possible. Now it's quite refreshing when someone opts-in to your list and the next thing they see isn't one of these trip-wire offers, and what that means is you can now focus on every element of consumption – getting them to actually look at the free thing they opted in for, and a big part of that is getting them to actually find the emails that help them do that.
If you have it set up so that when someone opts-in to your list you send them an email saying 'tell me where to send your free thing', so you're now getting them trained to know that when you send them something important they will need to find it in their emails. You can even send them basic instructions as part of their welcome email on how to find the emails you're going to send them and when they will arrive.
You can also tell them that if the email does land in their 'promotions' tab, they can drag it across to their main inbox and that should default all future emails into the main inbox for them.
Kennedy: The other thing you can do is avoid promotional trigger words. That includes anything that sounds like an offer or includes the words, free, buy, discount, etc. If you make sure that your early emails don't include those trigger words, then they should land in the main inbox along with all future emails.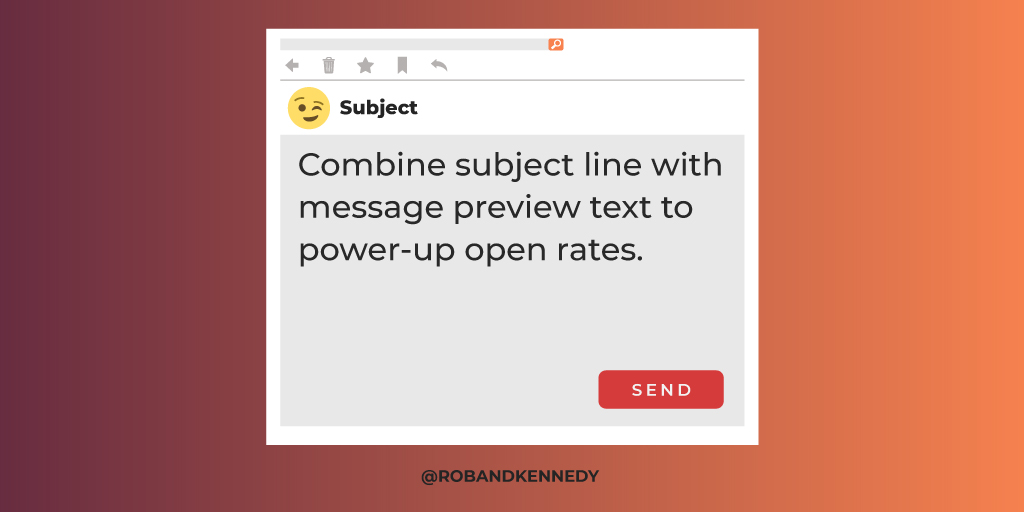 Sometimes you can't help sending an email to a cold audience, is there any way for your emails to be more successful and less likely to be ignored?

Sarah McDowell – LikeMind Media
Kennedy: One of the most important things, when we do any kind of cold email, is to move people very quickly from cold to permission-based email. In that very first email, you have to acknowledge the fact that this is a new relationship and ask if they would like to hear more from you. All you're doing is asking for permission. Be as specific and personal as you possibly can so that you get that reply and permission to continue emailing them with updates and information.
Rob: If you could get a physical mailing address for the people on this cold email list then you can actually pop a simple letter in the post to them (nice right?) and leverage that to actually get them to go to a web page and opt-in, and join your list that way. For us, this whole thing is about getting permission.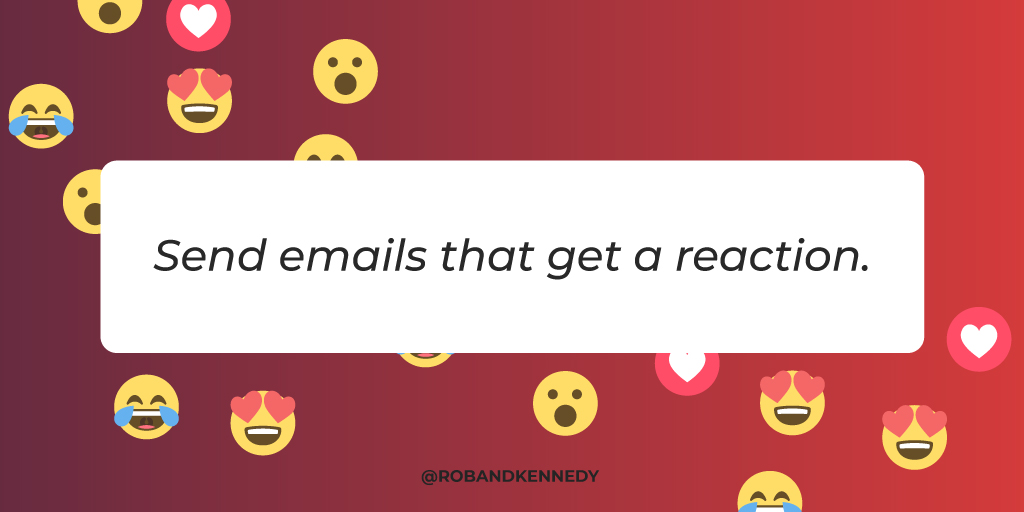 Do you recommend keeping all your lists separate based on a certain topic, or combining them after a certain length of time?

Leslie Zengler – lesliezengler.com
Rob: This really depends on whether you have an email platform that divides your subscribers into lists or tags, or a combination of both. With the list-based platforms, I've always been inclined to have a different list for every different thing somebody can do, what they opted in for, what they've purchased, did they attend a webinar, etc. The other way of doing it is to create main lists and then use tags to separate people based on the specific action they took or the product they opted-in for. It means you can keep your lists really tidy and makes it easy to send broadcasts to specific groups of people.
Kennedy: The most important thing here is to look at what is the best thing to do for how you market your products so that you can deliver a really personal email experience for every person on your list. So, use tags, use lists, it's totally up to you as long as you're able to deliver the right message, to the right people, at the right time.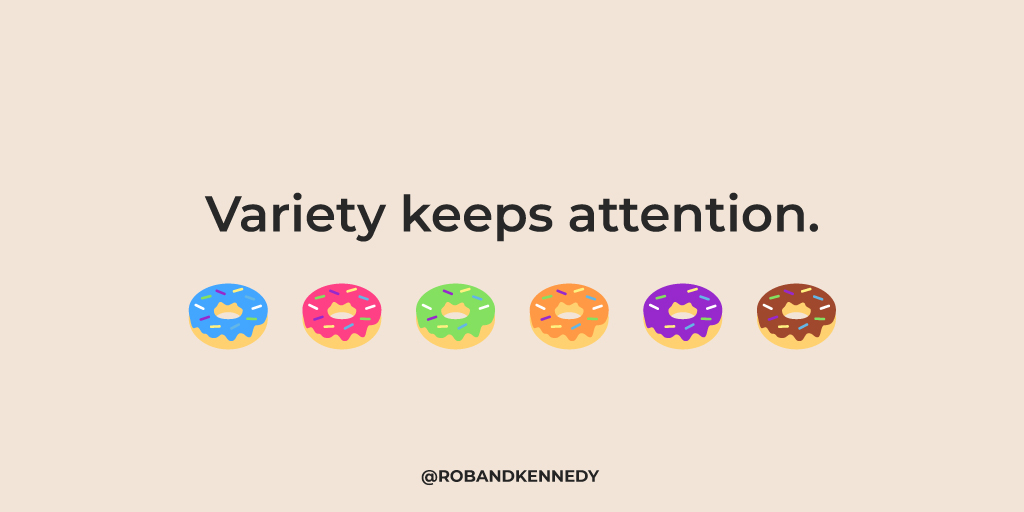 Is there a simple way to segment people through the links that they click in the emails that you send to them?

Jaz Greer – jazgreer.com
Rob: Most email marketing platforms now have a really cool ability to be able to apply a tag to someone based on them clicking a link.
Kennedy: Another way to do it is by using this as a temperature gauge of how interested someone is in who you are and what you're doing, and how engaged they are with you as well. So, you can actually run a report inside your email marketing system to see who clicked particular links and then use that information to segment people based on how interested they seem in certain products or services.
I have an email list of over 1,500 people, however the majority of those came from a collaborative competition hosted by another brand. In theory they should still engage with my content but despite trying various methods I'm getting super low opens and clic-throughs. Is it worth trying to convert these people or should I focus on building a bigger list from my current audience?

Kerry Jordan – Professional Dog Photographer
Kennedy: First of all, let's just acknowledge the fact that doing a collaborative contest is a cracking way of building a list, it's a great way of multiplying your reach. What I would say you really need is a mechanism for when people start to disengage, and when people hit your disengagement trigger they go through an automated sequence that has been put in place to encourage people to re-engage.
Rob: That re-engagement campaign can also step it up over a period of time, so you can get more assertive with your subject lines and go a little further to grab people's attention.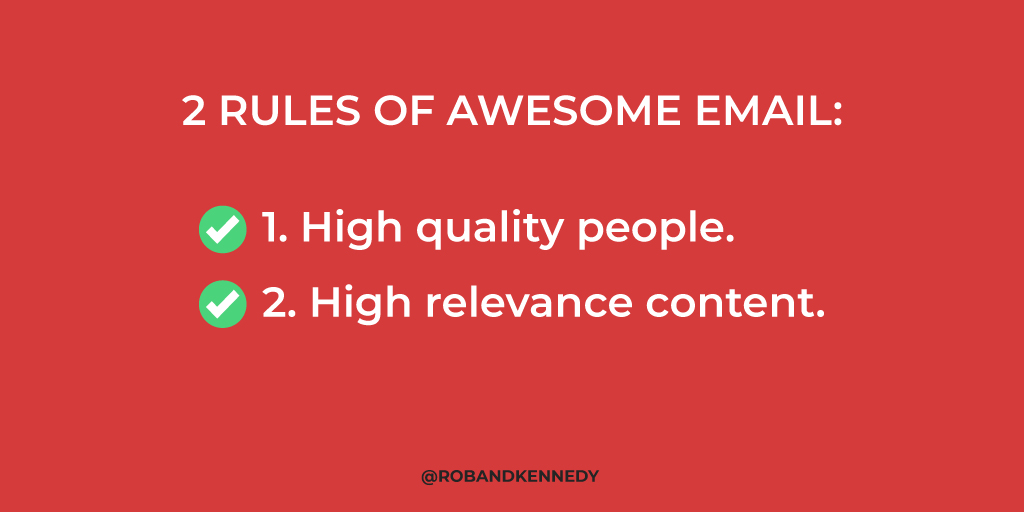 Do you have any tips for writing that will increase the number of clicks in an email?

Jennifer Macdonald-Nethercott – Strath Communications
Kennedy: One of the biggest things with writing emails is to create the content in such a way that it compels people to click a link in the actual email itself. A lot of people think it's enough to create content that sounds good and tells a lovely story. Instead, you need to write so that the whole email is leading up to the point of them wanting more information and clicking that link. Also, realise that you're not just getting people to click links, you're compelling them to want to learn more, or watch a video, or to sign up to something.
Rob: Don't just put a link in the email and expect people to click it, instead put a few different links in there and use different link types. We actually chatted about this in a previous episode if you need some ideas.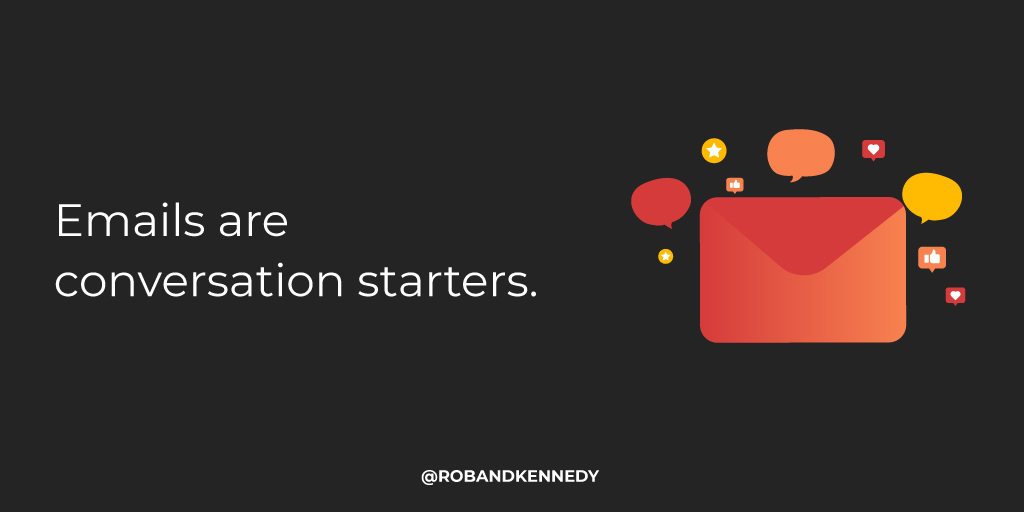 If you have an email marketing question you would love us to answer you can submit it right here.